"Paywall" is a WooCommerce extension that allows creating products with restricted access to content.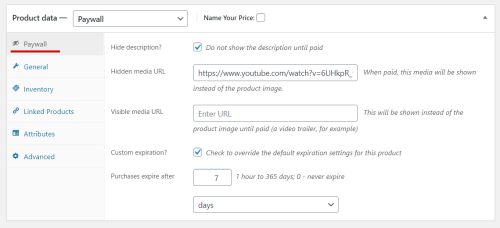 Please feel free to check the sample products below.
This shop is using a "dummy" payment gateway, which does not charge any money.
Pay-to-view media
Products in this section demonstrate the "Restricted Media Access" feature of the Paywall for WooCommerce.
After payment, the customer will be able to watch a video, read a PDF file or view an image without the watermark:
Show/hide premium content
With Paywall, you can show/hide certain parts of the content using special shortcodes. You can also hide the entire "Description" tab until paid.